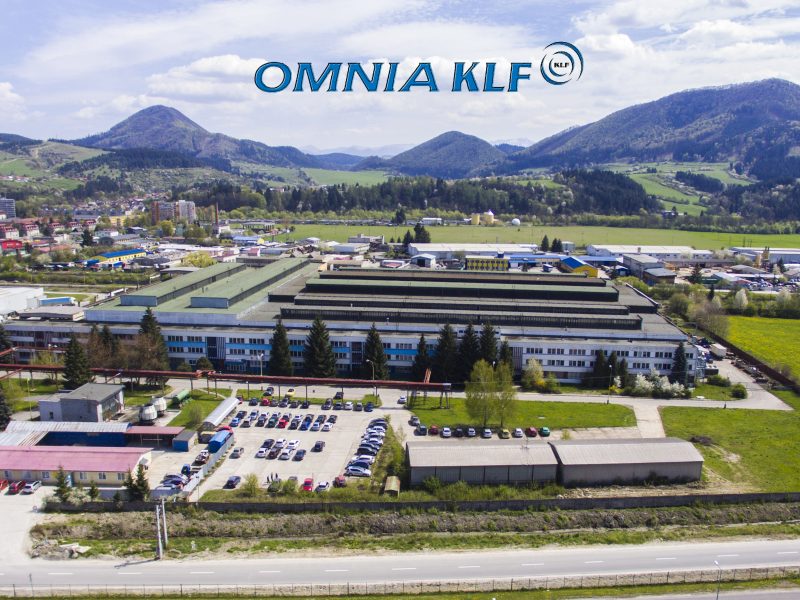 The main goal of the project
The main goal of the implemented project was to increase the competitiveness and growth dynamics of OMNIA KLF, a. s., through the procurement of modern technology that has high technical and utility parameters.
Short description of the project
The subject of the implemented project was the procurement of innovative technology for the production of hot rolled steel rings, which are designed for bearings with various industrial applications. The implementation of the project contributed to an increase in production capacity, a reduction in energy intensity, a reduction in material consumption and a reduction of the negative effects of the production process on environment. The procured technology consists of two separate parts, namely fully automatic material cutting with subsequent induction heating to the forging temperature and fully automatic line with subsequent rolling. The proposed automation innovation conceptually solves the energy and material demands of production, the flexibility of production to changes of customer requirements, as well as the safety of technology against industrial accidents. The proposed sophisticated technology is competitive in the segment, not only in the European but also in the global market. Within the submitted project, product and process innovation was achieved at the same time through the diversification of the plant's production into products that were not previously produced in the plant and at the same time through a fundamental change in the overall production process of the existing plant. The implementation of the project achieved the fulfillment of measurable indicators.
Number of innovated processes in value: 1
Number of products that are new for the company in value: 1
Number of new products for the market: 1
Employment growth in supported enterprises: 5 FTE